NEW: Rob Ford speaks at a Toronto City Council meeting on Wednesday
It is the first time he'll face the group since he admitted smoking crack
Ford has said he will not step down
(CNN) — [Breaking news alert, 11:41 a.m.]
Answering a question from a city councilor, Toronto Mayor Rob Ford admitted Wednesday to having bought illegal drugs within the past two years. He spoke during a City Council meeting. Ford admitted last week to having smoked crack cocaine.
[Earlier story, 9:19 a.m.]
Toronto mayor to face City Council
Embattled Toronto Mayor Rob Ford will face the City Council on Wednesday for the first time since admitting he smoked crack cocaine.
Ford has refused to step down despite calls for him to do so, and Wednesday's council meeting is expected to add more pressure.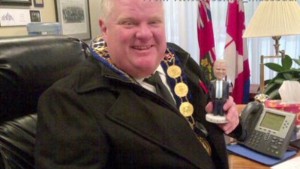 Mayor Rob Ford bobbleheads sell out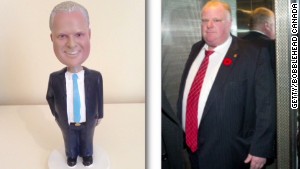 Crack-smoking mayor spawns bobblehead
The mayor says that not only will he remain in office, but he will run for re-election next year.
Toronto mayor's rant caught on video
"I was elected to do a job and that is exactly what I am going to continue doing," he said last week after his admission. "We live in a democracy and on October 27, 2014, I want the people of this great city to decide if they want Rob Ford to be their mayor."
If Ford is nervous about the grilling he may get, he didn't show it.
The day before the council meeting, he was selling and autographing bobblehead dolls of himself for charity.
Last week, after months of dodging allegations, Ford told reporters that he smoked crack cocaine about a year ago — probably, he said, during a "drunken stupor."
"Yes, I have smoked crack cocaine. But … do I? Am I an addict? No," Ford said.
READ: He's not Teflon, but to 'Ford Nation,' Toronto mayor is still their man

World – Google News