Soldiers who served with Bergdahl say he should face military trial
Questions surround the circumstances of Bergdahl's disappearance
He was released from five years of captivity in Afghanistan on Saturday
(CNN) — The sense of pride expressed by officials of the Obama administration at the release of Army Sgt. Bowe Bergdahl is not shared by many of those who served with him — veterans and soldiers who call him a deserter whose "selfish act" ended up costing the lives of better men.
"I was pissed off then and I am even more so now with everything going on," said former Sergeant Matt Vierkant, a member of Bergdahl's platoon when he went missing on June 30, 2009. "Bowe Bergdahl deserted during a time of war and his fellow Americans lost their lives searching for him."
Vierkant said Bergdahl needs to not only acknowledge his actions publicly but face a military trial for desertion under the Uniform Code of Military Justice.
A reporter asked Defense Secretary Chuck Hagel Sunday whether Bergdahl had left his post without permission or deserted — and, if so, whether he would be punished. Hagel didn't answer directly. "Our first priority is assuring his well-being and his health and getting him reunited with his family," he said. "Other circumstances that may develop and questions, those will be dealt with later."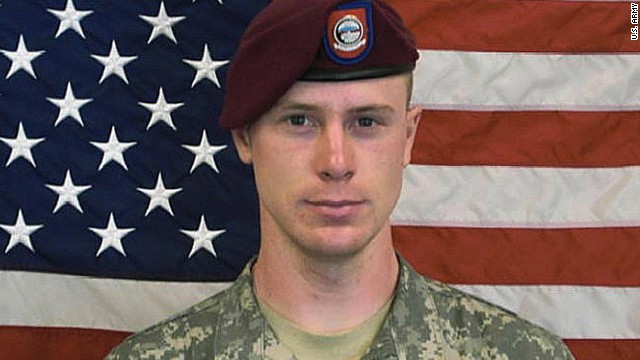 This undated image provided by the U.S. Army shows Sgt. Bowe Bergdahl, who has been held by insurgents in Afghanistan since 2009. The White House announced Bergdahl's release on Saturday, May 31.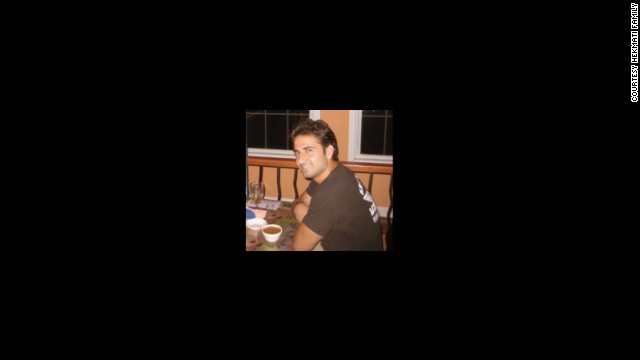 An Iranian court threw out a 2011 death sentence for Amir Hekmati, a former U.S. Marine charged with spying. But he was secretly retried in Iran and convicted of "practical collaboration with the U.S. government," his sister told CNN on Friday, April 11. He has been sentenced to 10 years in prison, she said. Hekmati was detained in August 2011 during a visit to see his grandmother. His family and the Obama administration deny accusations he was spying for the CIA.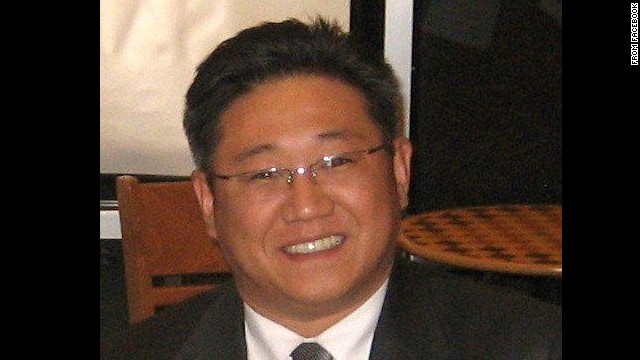 A North Korean court sentenced Kenneth Bae, a U.S. citizen, to 15 years of hard labor for committing "hostile acts" against the state. Those alleged acts were not detailed by the country's state-run news agency when it announced the sentence in May. Bae, here in a photo from a Facebook page titled Remember Ken Bae, was arrested in November 2012. "This was somebody who was a tour operator, who has been there in the past and has a visa to go to the North," a senior U.S. official told CNN.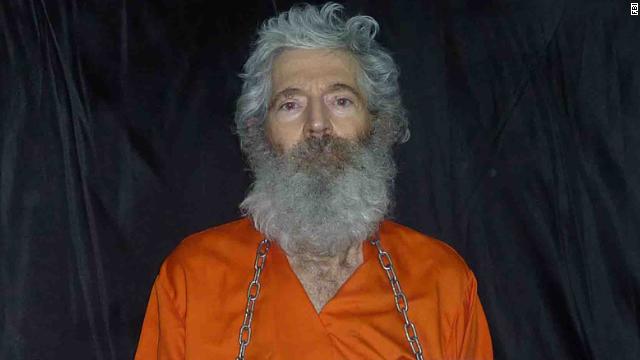 Retired FBI agent Robert Levinson has been missing since 2007. His family says he was working as a private investigator in Iran when he disappeared, and multiple reports suggest Levinson may have been working for the CIA. His family told CNN in January that they have long known that Levinson worked for the CIA, and they said it's time for the government to lay out the facts about Levinson's case. U.S. officials have consistently denied publicly that Levinson was working for the government, but they have repeatedly insisted that finding him and bringing him home is a "top" priority.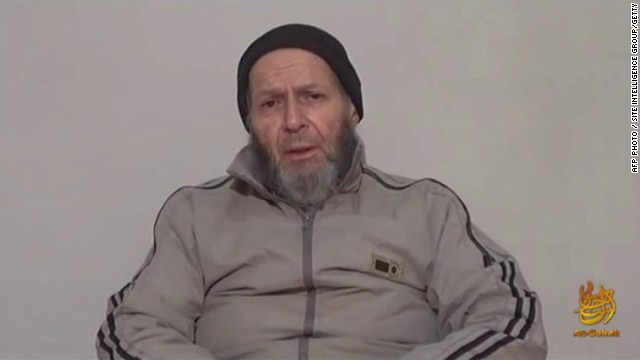 Warren Weinstein, a contractor held by al Qaeda militants, is a U.S. citizen who has been held hostage in Pakistan since August 2011.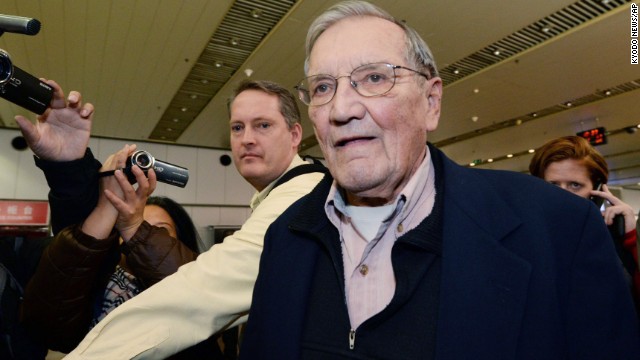 U.S. tourist and Korean War veteran Merrill Newman arrives at the Beijing airport Saturday, December 7, after being released by North Korea. Newman was detained October 26 by North Korean authorities just minutes before he was to depart the country after visiting through an organized tour. His son Jeff Newman says the Palo Alto, California, man had all the proper paperwork and set up his trip through a North Korean-approved travel agency.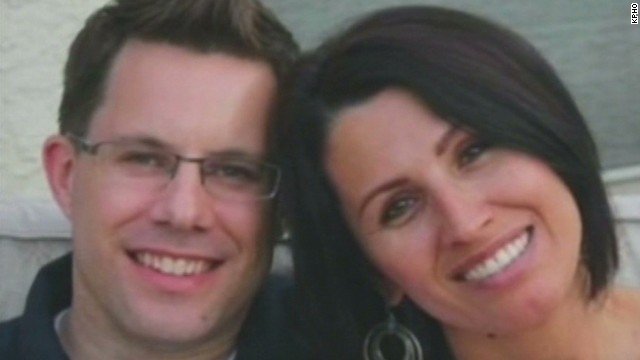 Mexican authorities arrested Yanira Maldonado, a U.S. citizen, right, on May 22, for alleged drug possession. She and her husband, Gary, were traveling from Mexico back to the United States when their bus was stopped and searched. She was released on Friday, May 31, and is back in the United States.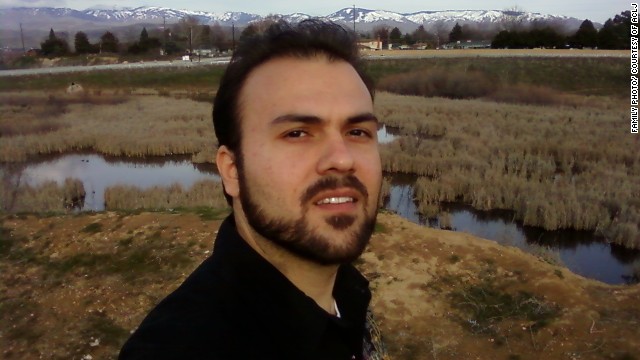 Saeed Abedini, a 33-year-old U.S. citizen of Iranian birth, was sentenced to eight years in prison in January 2013, accused of attempting to undermine the Iranian government and endangering national security by establishing home churches.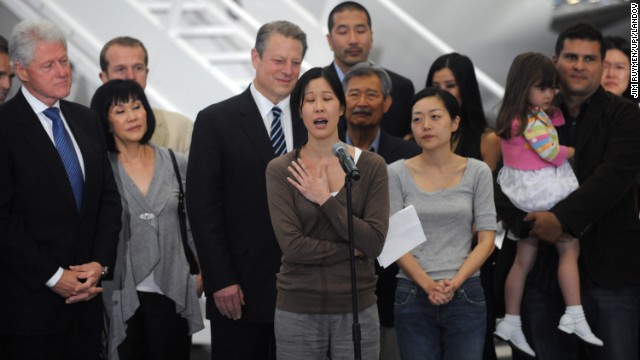 North Korea has arrested Americans before, only to release them after a visit by a prominent dignitary. Journalists Laura Ling, center, and Euna Lee, to her right, spent 140 days in captivity after being charged with illegal entry to conduct a smear campaign. They were freed in 2009 after a trip by former President Bill Clinton.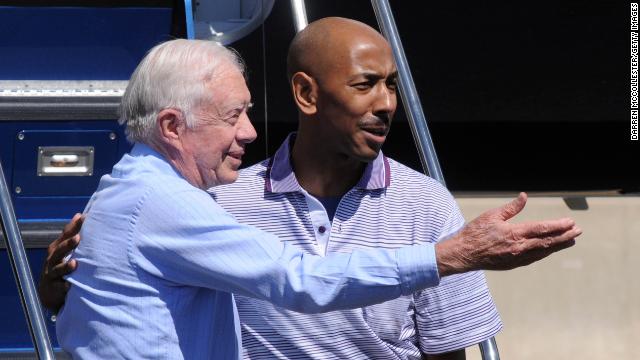 Former President Jimmy Carter negotiated the release of Aijalon Gomes, who was detained in 2010 after crossing into North Korea illegally from China. Analysts say high-level visits give Pyongyang a propaganda boost and a way to save face when it releases a prisoner.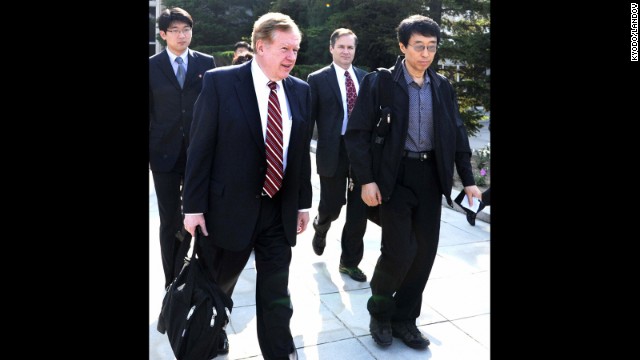 Eddie Yong Su Jun was released by North Korea a month after he was detained in April 2011. His alleged crime was not provided to the media. The American delegation that secured his freedom included Robert King, the U.S. special envoy for North Korean human rights issues.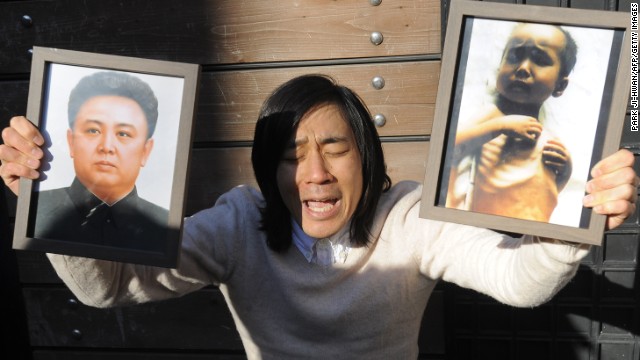 Robert Park was released by North Korea in 2010 without any apparent U.S. intervention. The Christian missionary crossed into North Korea from China, carrying a letter asking Kim Jong Il to free political prisoners and resign. North Korea's state-run news agency said Park was released after an "admission and sincere repentance of his wrongdoings." Here, Park holds a photo of Kim and a malnourished child during a protest in Seoul.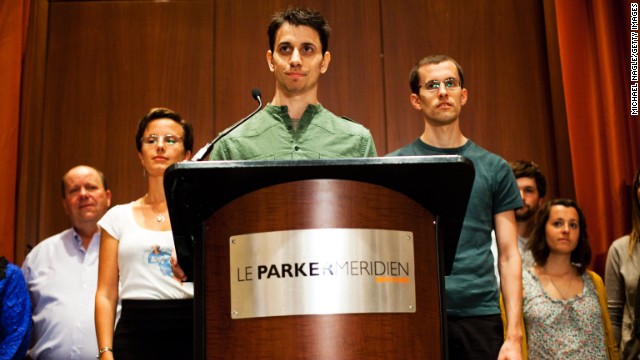 Josh Fattal, center, Sarah Shourd, left, and Shane Bauer were detained by Iran while hiking near the Iraq-Iran border in July 2009. Iran charged them with illegal entry and espionage. Shourd was released on bail for medical reasons in September 2010; she never returned to face her charges. Bauer and Fattal were convicted in August 2011, but the next month they were released on bail and had their sentences commuted.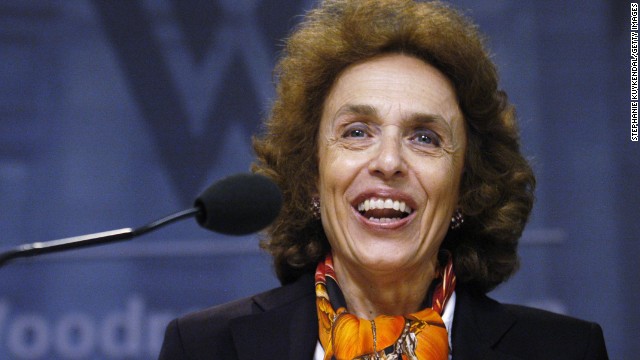 Haleh Esfandiari, an Iranian-American scholar, was also detained at Evin Prison, spending months in solitary confinement before Iran released her on bail in August 2007. Esfandiari was visiting her ailing mother in Tehran when she was arrested and charged with harming Iran's national security.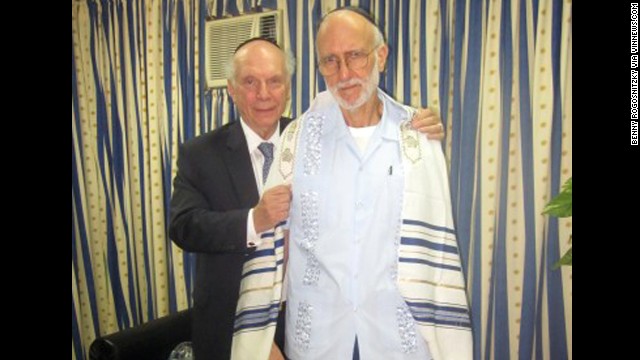 Alan Gross, at right with Rabbi Arthur Schneier, has been in Cuban custody since December 2009, when he was jailed while working as a subcontractor. Cuban authorities say Gross tried to set up illegal Internet connections on the island. Gross says he was just trying to help connect the Jewish community to the Internet. Former President Jimmy Carter and New Mexico Gov. Bill Richardson have both traveled to Cuba on Gross' behalf, but they were unable to secure his release.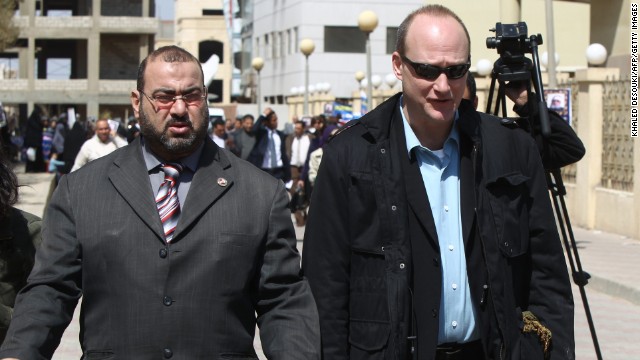 Sixteen Americans were among the dozens arrested in December 2011 when Egypt raided the offices of 10 nongovernmental organizations that it said received illegal foreign financing and were operating without a public license. Many of the employees posted bail and left the country after a travel ban was lifted a few months later. Robert Becker, right, chose to stay and stand trial.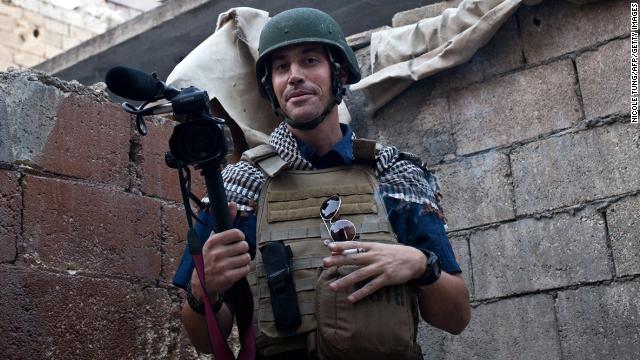 Freelance reporter James Foley went missing in November 2012 after his car was stopped by gunmen in Syria. He is likely being held by the Syrian government, according to the GlobalPost, an online international news outlet to which he contributed, and Foley's brother.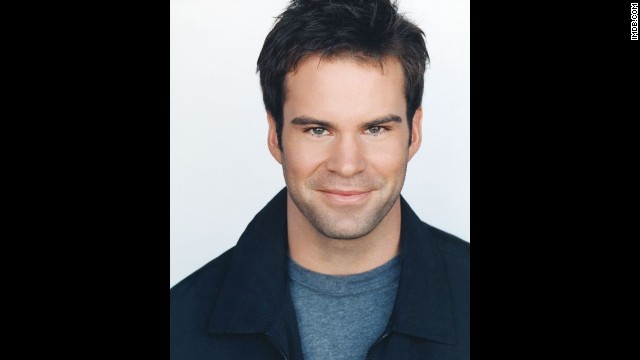 Filmmaker Timothy Tracy was arrested in Venezuela in April on allegations of funding opponents of newly elected President Nicolas Maduro, successor to the late Hugo Chavez. Tracy went to Venezuela to make a documentary about the political division gripping the country. He was released in June.
Americans detained abroad
Americans detained abroad
Americans detained abroad
Americans detained abroad
Americans detained abroad
Americans detained abroad
Americans detained abroad
Americans detained abroad
Americans detained abroad
Americans detained abroad
Americans detained abroad
Americans detained abroad
Americans detained abroad
Americans detained abroad
Americans detained abroad
Americans detained abroad
Americans detained abroad
Americans detained abroad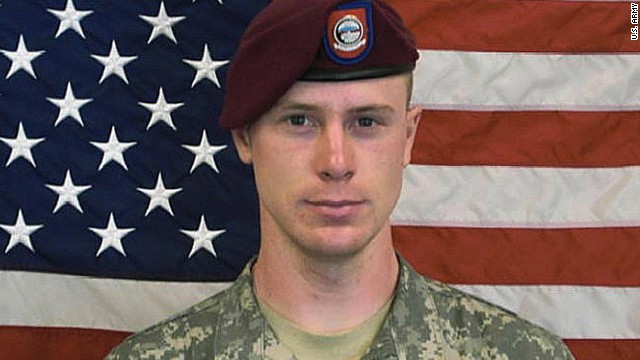 Photos: Americans detained abroad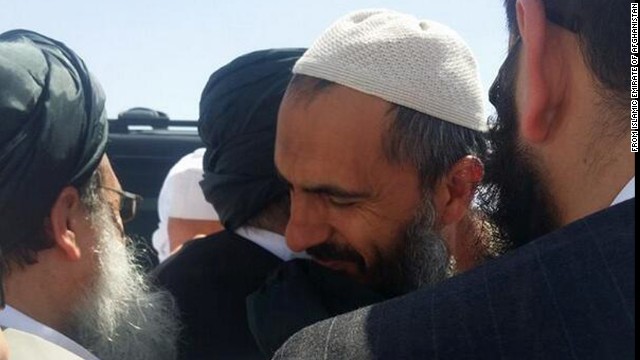 CNN has obtained photos from the purported Twitter account of Taliban spokesman Zabihullah Mujahid. The photos purportedly show the arrival of the Guantanamo detainees arriving in Doha, Qatar, after being released in exchange for U.S. Army Sgt. Bowe Bergdahl. This image allegedly shows Mullah Norullah Noori.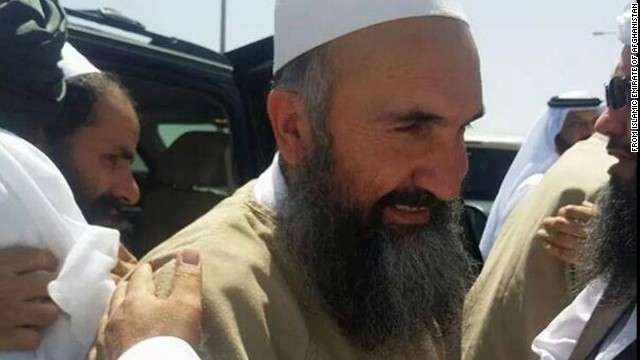 The Twitter account says that this photo is of Khair Ulla Said Wali Khairkhwa.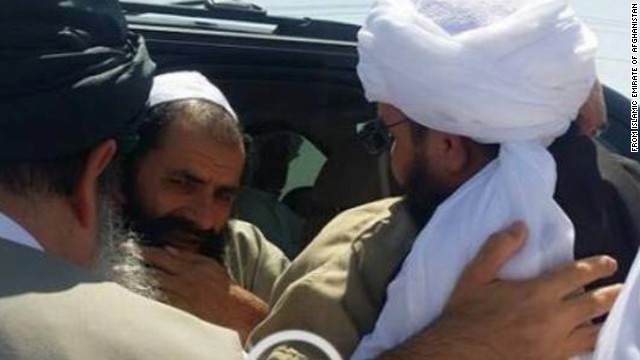 According to the Twitter account, this is Mullah Mohammad Fazl arriving in Qatar.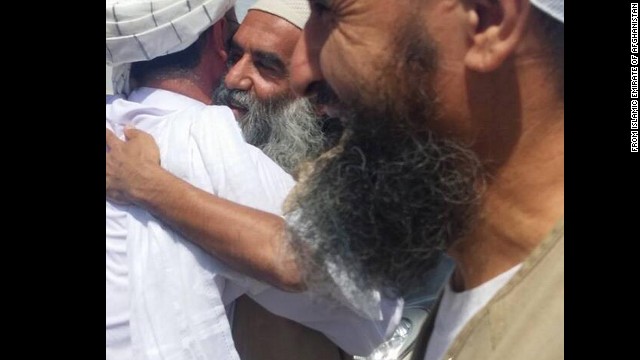 Mullah Norullah Noori and Abdul Haq Wasiq can be seen in this photo, according to the Twitter account.
Released detainees arrive in Qatar
Released detainees arrive in Qatar
Released detainees arrive in Qatar
Released detainees arrive in Qatar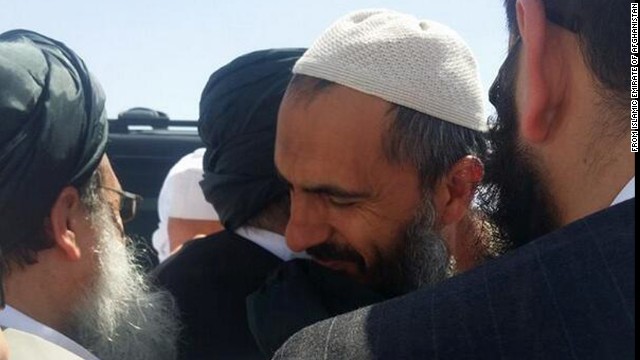 Photos: Released Guantanamo Taliban detainees arrive in Qatar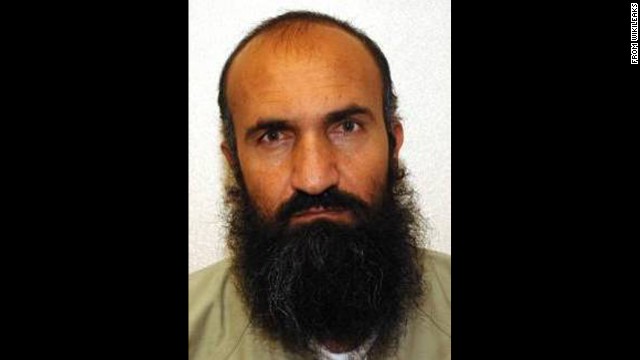 These are photos, obtained by WikiLeaks that match the names of the detainees released by the Department of Defense. The Department of Defense would neither confirm nor deny their accuracy. Khair Ulla Said Wali Khairkhwa was an early member of the Taliban in 1994 and was interior minister during the Taliban's rule. He was arrested in Pakistan and was transferred to Guantanamo in May 2002. During questioning, Khairkhwa denied all knowledge of extremist activities.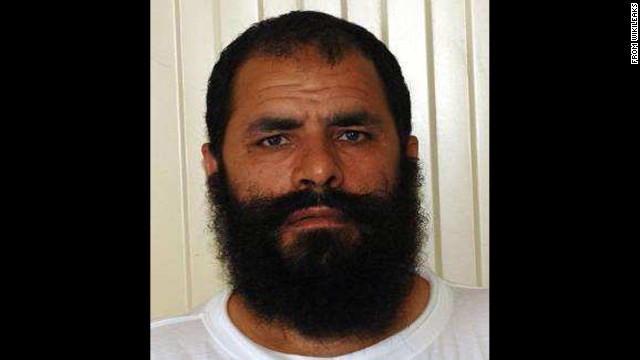 Mullah Mohammad Fazl commanded the main force fighting the U.S.-backed Northern Alliance in 2001, and served as chief of army staff under the Taliban regime. Fazl was detained after surrendering to Abdul Rashid Dostam, the leader of Afghanistan's Uzbek community, in November 2001. He was transferred into U.S. custody in December 2001 and was one of the first arrivals at Guantanamo, where he was assessed as having high intelligence value.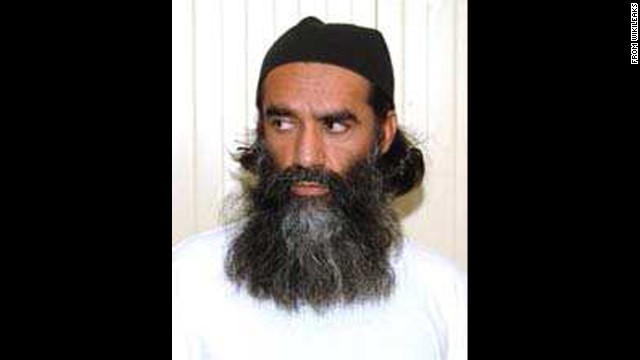 Mullah Norullah Noori served as governor of Balkh province in the Taliban regime and played some role in coordinating the fight against the Northern Alliance. Like Fazl, Noori was detained after surrendering to Dostam, the Uzbek leader, in 2001.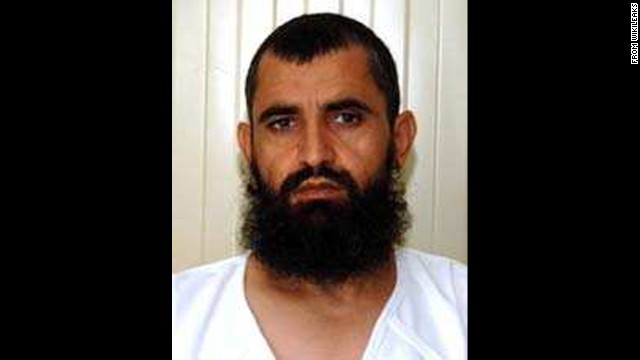 Abdul Haq Wasiq was the deputy chief of the Taliban regime's intelligence service. Wasiq claimed, according to an administrative review, that he was arrested while trying to help the United States locate senior Taliban figures. He denied any links to militant groups.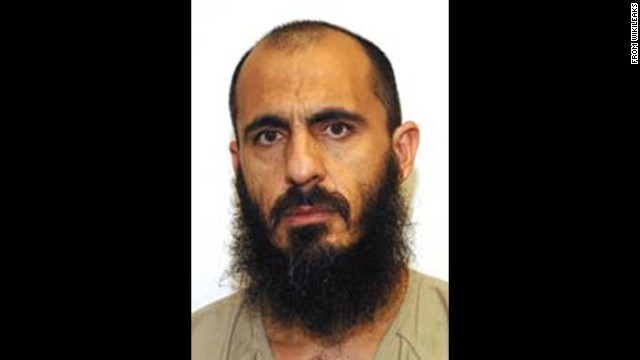 Mohammad Nabi Omari was a minor Taliban official in Khost Province and was the Taliban's chief of communications and helped al Qaeda members escape from Afghanistan to Pakistan. He also said that he had worked with a U.S. operative named Mark to try to track down Taliban leader Mullah Omar.
Guantanamo detainees swapped for Bergdahl
Guantanamo detainees swapped for Bergdahl
Guantanamo detainees swapped for Bergdahl
Guantanamo detainees swapped for Bergdahl
Guantanamo detainees swapped for Bergdahl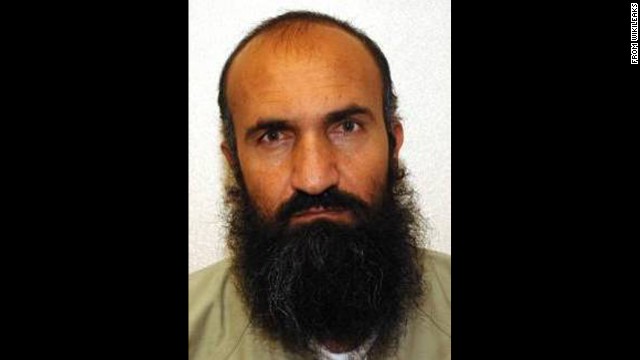 After 5 years, what's next for Bergdahl?
Following his release from five years of captivity in Afghanistan on Saturday, Bergdahl was transferred to a military hospital in Germany.
A senior Defense official said Bergdahl's "reintegration process" will include "time for him to tell his story, decompress, and to reconnect with his family through telephone calls and video conferences."
Said Bergdahl's former squad leader, Greg Leatherman: "I'm pleased to see him returned safely. From experience I hope that he receives adequate reintegration counseling. I believe that an investigation should take place as soon as healthcare professionals deem him fit to endure one."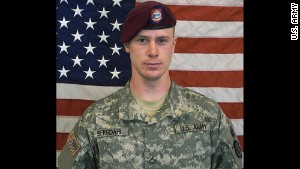 Bergdahl's parents emotional address
Another senior Defense official said Bergdahl will not likely face any punishment. "Five years is enough," he told CNN on condition of anonymity.
Questions surround the circumstances of Bergdahl's disappearance. Conflicting details have since emerged about how the militants managed to capture Bergdahl. Published accounts have varied widely, from claims he walked off the post to another that he was grabbed from a latrine.
According to first-hand accounts from soldiers in his platoon, Bergdahl, while on guard duty, shed his weapons and walked off the observation post with nothing more than a compass, a knife, water, a digital camera, and a diary.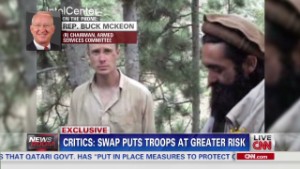 Lawmaker on Bergdahl: Obama violated law
At least six soldiers were killed in subsequent searches for Bergdahl, and many soldiers in his platoon said attacks seemed to increase against the United States in Paktika Provice in the days and weeks following his disappearance.
Many of Bergdahl's fellow troops — from the seven or so who knew him best in his squad, to the larger group that comprised the 1st Battalion, 501st Infantry Regiment, 4th Brigade Combat Team, 25th Infantry Division — told CNN that they signed nondisclosure agreements agreeing to never share any information about Bergdahl's disappearance and the efforts to recapture him. Some were willing to dismiss that document in hopes that the truth would come out about a soldier who they now fear is being hailed as a hero, while the men who lost their lives looking for him are ignored.
Idaho hometown prepares for homecoming
Many are flocking to social media, such as the Facebook page "Bowe Bergdahl is NOT a hero," where they share stories detailing their resentment. A number of comments on his battalion's Facebook page prompted the moderator to ask for more respect to be shown.
"I challenge any one of you who label him a traitor to spend 5 years in captivity with the Taliban or Haqqani, then come back and accuse him again. Whatever his intent when he walked away or was captured, he has more than paid for it."
Emails reported by the late Michael Hastings in Rolling Stone in 2012 reveal what Bergdahl's fellow infantrymen learned within days of his disappearance: he told people that he no longer supported the U.S. effort in Afghanistan.
"The future is too good to waste on lies," Bowe wrote to his parents. "And life is way too short to care for the damnation of others, as well as to spend it helping fools with their ideas that are wrong. I have seen their ideas and I am ashamed to even be American. The horror of the self-righteous arrogance that they thrive in. It is all revolting."
Bergdahl wrote to them, "I am sorry for everything. The horror that is America is disgusting."
CNN has not independently verified the authenticity of the emails.
A former member of Bergdahl's squad who has yet to identify his last name publicly but goes by "Cody" tweeted this weekend that before he disappeared, Bergdahl once told him, "If deployment is lame, I'm going to get lost in the Mountains and make my way to China."
Leatherman told CNN that Bergdahl "always looked at the mountains in the distance and talked of 'seeing what's on the other side.'"
Cody noted in his Twitter recollections a story that others from Blackfoot Company relay. While soldiers were searching for Bergdahl, a platoon "came upon some children, they asked him have they seen an American. The children said 'yes, he was crawling on his belly through weeds and acting funny a while ago,'" according to Cody.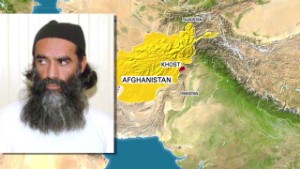 Exchanged prisoners' Taliban ties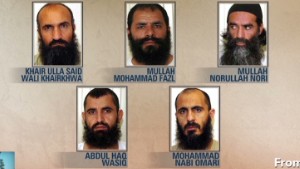 Who did U.S. swap Bergdahl for?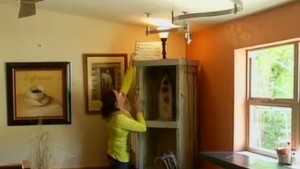 Friend: Bergdahl was never out of mind
The platoon went to the village where the children said the American had gone. "Villagers said an American did come through the area and was wanting water and someone who spoke English," Cody shared.
Former Pfc. Jose Baggett, 27, of Chicago, was also in Blackfoot Company, and said he was close to two men "killed because of his (Bergdahl's) actions."
"He walked off," Baggett told CNN. "He left his guard post. Nobody knows if he defected or he's a traitor or he was kidnapped. What I do know is he was there to protect us and instead he decided to defer from America and go and do his own thing. I don't know why he decided to do that, but we spend so much of our resources and some of those resources were soldiers' lives."
On August 18, 2009, Staff Sgt. Clayton Bowen and Pfc. Morris Walker were killed by an IED in the search for Bergdahl. Staff Sgt. Kurt Curtiss was killed on August 26; 2nd Lt. Darryn Andrews and Pfc. Matthew Michael Martinek were killed after being attacked in Yahya Khail District on September 4; Staff Sgt. Michael Murphrey was killed September 5 by an IED at the Forward Operating Base, Sharana.
Moreover, other operations were put on hold while the search for Bergdahl was made a top priority, according to officers who served in Afghanistan in that time. Manpower and assets — such as scarce surveillance drones and helicopters — were redirected to the hunt. The lack of assets is one reason the closure of a dangerous combat outpost, COP Keating, was delayed. Eight soldiers were killed at COP Keating before it was ultimately closed.
One soldier with the 509th Regiment, a sister unit of the 501st, told CNN that after Bergdahl disappeared, the U.S. Army essentially was told to lock down the entire province of Paktika. He described sitting in the middle of a field with his platoon, vulnerable, with capabilities and personnel mismanaged throughout the region. Different platoons ran out of water, food, and ammunition.
Two mortarmen — Pvt. Aaron Fairbairn and Pfc. Justin Casillas — were killed in a July 4, 2009, attack.
"It was unbelievable," the soldier said. "All because of the selfish act of one person. The amount of animosity (toward him) is nothing like you've ever seen before."
That Bergdahl was freed in an exchange for five detainees at Guantanamo Bay is a further source of consternation.
"I don't understand why we're trading prisoners at Gitmo for somebody who deserted during a time of war, which is an act of treason," Vierkant said.
READ: Who are the Gitmo detainees?

World – Google News